Chester's Way
Written by Kevin Henkes
Illustrated by Kevin Henkes
Reviewed by Darren S. (age 8)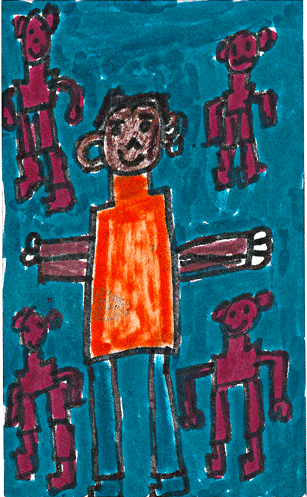 Hello, my name is Darren. I am 9 years old and I am reading a book called, Chester's Way. The book is about 3 kids that want to be friends. The friends were Chester, Lilly and Wilson.
I learned that even though you're different from other people you can be friends. One funny part was when the teenagers got scared by Lilly. It was funny because there were boys and teenagers. Chester reminds me of this boy in my school who is different from me but we are friends. It's cool and has a lot of colors. It's written by Kevin Henkes. It's a funny book.
You would probably like it. Do you like books with action? Do you like books with color? I do. I like this book because it is funny and teaches you how to make friends. It's a great and exciting book.