Michael Rosen's Sad Book
Written by Michael Rosen
Illustrated by Quentin Blake
Reviewed by Armando Z. (age 11) & Tanner W. (age 10)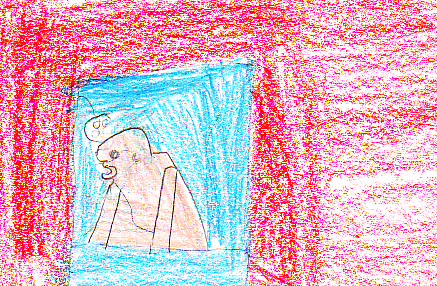 This story is about a man, Micheal, who lost his son, brother and mommy. He is sad about his family. He shouts in the shower to make himself feel better. Micheal remembers when his brother was younger and they had a lot of fun together. Now he writes letters to his brother. He misses his son very much. He remembers how much he loved his son. He puts on a smile, but he is sad inside.
We liked this book because it is unique. This book is sad and we haven't read to many books about people who are sad. Our favorite part was when Michael remembers playing with his son, Eddie. They played football together. We liked that part because it reminded us of playing football with our dads. We thought this book was a little bit like Because of Winn Dixie. Because of Winn Dixie is sad in some parts. This book made us feel sorry for Micheal when we read it. While we read this book, we found out that we both had sad times in our lives.
We think kids ages 6 and up will like this book because all kids have sad times in their lives.