Hank The Cowdog - Case of the Halloween Ghost
Written by John R. Erickson
Illustrated by Gerald L. Holmes
Reviewed by John D. (age 9)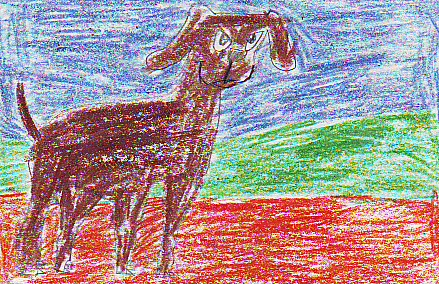 Hank the Cowdog the Case of the Halloween Ghost is about two dogs named Hank and Drover. Han didn't believe in Halloween. Soon Drover comes and tells Hank that he's seen two skeletons, one ghost, and one pirate. Of course, know-it-all Hank did not believe Drover at first. Then Hank saw them with his own two eyes and got scared out of his wits and ran off! He went to the cake house and found another ghost?if you want to help Hank solve this mystery, you?ll have to read the book.
I think this edition of the Hank series was great because it made me wonder what is going to happen next. Some of the chapters made me laugh out loud. Sometimes it makes me wonder what dogs are thinking. My favorite part was when Hank saw skeletons, ghosts, and a pirate. It was too funny. Hank is my favorite character. He reminds me of me. I used to be bossy and didn?t have a clue!
This book would be great for third grade and up. I feel you should read this book if you like jokes and mysteries.