Because of Winn Dixie
Written by Kate DiCamillo
Reviewed by Alissah B. (age 9)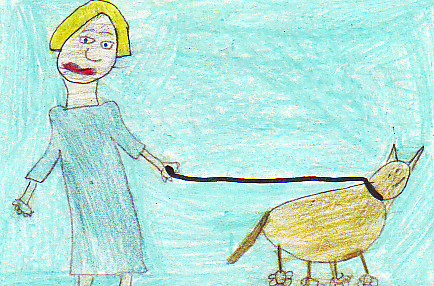 This is a story about a girl named India Opal. She goes to the grocery store and spots a dog running around the store. The manager is trying to catch the dog, but the dog catches the manager. Opal steps in and calls the dog Winn Dixie. Then she tells the manager that the dog is hers. She takes the dog home. Opal and Winn Dixie make lots of friends during this story.
I really liked this book because Opal sounded a lot like me. I used to live with my dad just like Opal. My favorite part in the story is when Miss Franny is telling stories about the past. I like to listen to old people talk about history. I thought is was really funny when Miss Franny thought Winn Dixie was a bear. Opal and I are alike because we both have dogs and love to ride our bikes. I think this book is unique because it is a little sad and it sounds like a true story.
I think kids 8-12 will enjoy this book. I also think kids who have to move a lot will like this book.