The Ninth Inning
Written by Patricia Lakin
Illustrated by Al Fiorentino
Reviewed by Derrick W. (age 10)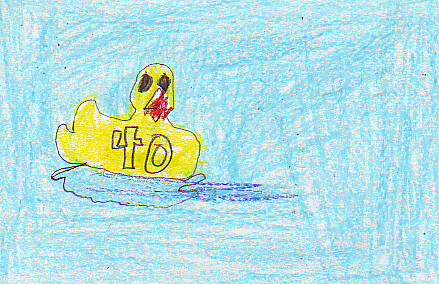 The Ninth Inning is a book about kids trying to raise money to improve their ballpark. They sell rubber ducks, take pictures for their friends and neighbors, and hold a bake sale. But there is a problem. The mayor says the kids cannot hold a car wash for their fund- raiser because of the recent drought. Those kids know how to be respectful.
I enjoyed this book because these kids want to raise money to improve the community. We sell Sally Foster products at my school to raise money for our school. Reading this book reminds me of doing chores at home. Hard work gets you rewards. Another thing I like about this book is that Coach Smith is a strong role model. My mom is a strong role model in my life because she is a hard worker. I want to be just like her when I grow up. I attend the Boys and Girls club and we depend of fund-raisers. This book gave me chores to help with fund-raisers too.
I would recommend this book to fourth graders. It tickled my funny bone and taught me a life lesson.