Shrek
Written by William Steig
Illustrated by Steig, William
Reviewed by Joey S. (age 9)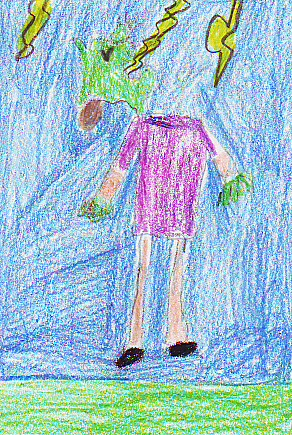 Do you like a good belly laugh? Then you should read the book, Shrek! Shrek goes to the forest and everything he passes by goes away from him because he smells so bad. He meets a witch in the forest. Shrek asks her to tell him his fortune. The witch gives Shrek some of her lice. So Shrek heads off to find his princess. He ends up playing with a dragon, having a nightmare about kids playing games with him and finally meets a donkey that will take him to his princess. Read this book to hear the hilarious ending.
I really liked this book because it is so silly. When you read it you have to laugh out loud. My favorite part in the story was when Shrek looks in the mirrors. He thinks that a thousand monsters are going to get him. I liked the pictures in this book because they are really detailed and colorful. Shrek reminds me of myself because we both are really silly. When I read this book it made me think of new ways to make my two little sisters laugh.
I would recommend this book to people who like to laugh. I think people of all ages would enjoy it. The author's writing is easy to read.