Who's That Scratching at My Door?
Written by Amanda Leslie
Illustrated by Amanda Leslie
Reviewed by Jeffrey P. (age 6)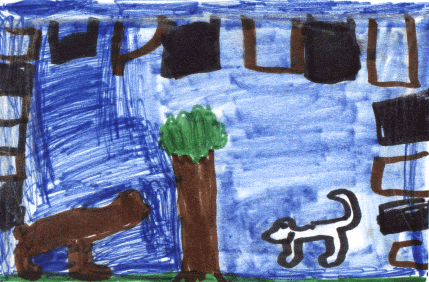 This story is about a kid that wants a friend and about animals. There are about fourteen animals in the story. The kids name is Ewan. The animals come to his door because they want to be his friend.
This book reminds me of when I went to the zoo and I saw a lot of animals and birds. My favorite part of the story is when the puppy was scratching at his door. On each picture there's a door that opens and closes. When you open the doors you see different animals.
I recommend this book to kids who don't know about colors or about animals.