Camp Creepy Time
Written by Gina & Dann Gerson
Illustrated by Gina & Dann Gerson
Reviewed by Arianna R. (age 9)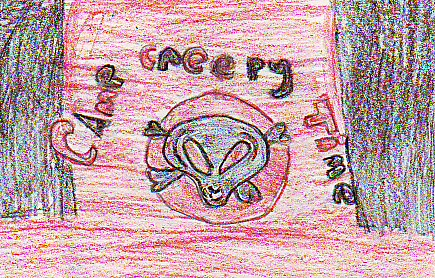 I like what I am telling you because Camp Creepy Time is a really good book. I like it because it is kind of scary and it's fun to read. You will like it because all of the characters are funny. They are funny because they do stuff like say there going to get invaded by evil aliens. I never want to go to that camp because I never want to be that scared. My favorite part was when they said where going to get abducted by evil aliens. And you will like it because there are really funny parts and some scary parts it it s great book. I promise that you will like it.
Camp Creepy Time is about kids going to camp and it really is a camp to recruit kids to turn into monsters. The staff running the camp were really monsters there to turn the kids into monsters. Einstein and his friends had to save everyone from being turned into monsters and taken away.
I recommend this book to older readers. It has some words that are hard to pronounce and it is very long. I had help from my teacher reading the book. In some parts I had to ask for help with meanings and pronouncing the words.