Poor Puppy
Written by Elise Broach
Illustrated by David Catrow
Reviewed by Akaycia B. (age 9)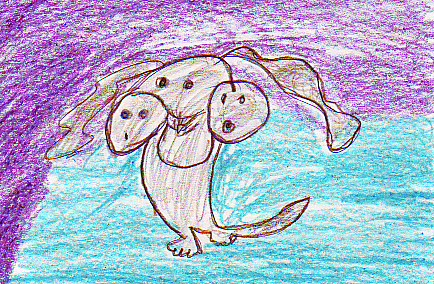 In the story Poor Puppy there are two animals a cat, and a dog. But, the most important thing is the alphabetic order. The next thing is the details the book uses. And, the details make me picture it in my mind. But, most of the book makes me want to write a whole page about it. My favorite part is when the puppy goes to sleep because, he dreamt about neat places. The setting is at their home. I think you should read this book because you can learn a lot from it.
I like this book because of the creativity. I love both of the unique characters because, they are both funny. The two incredible characters reminded me about my sister and I because the animals argued and my sister and I do so. No character ever changed in the book. In this book the illustrator used bright colors.
My feelings about this book are kind of funny. The best thing in the story was the beautiful bright colors. This book was meant for any age. The alphabetical order caught my attention right away.
The details will let you know what things look like. The kitty and the dog are at home. Remember, the cat wouldn't play with the dog? At the end the dog finally got to play with the cat (which was chasing the cat around).