Just A Dream
Written by Chris Van Allsburg
Illustrated by Chris Van Allsburg
Reviewed by Raheem J. (age 10)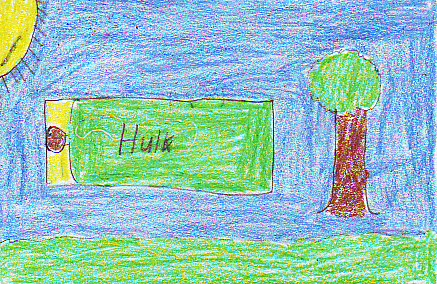 This book is about a boy who wants to be in the future. One night he dreams that he is in the future when he wake up in his dream he saw garbage everywhere. Then he saw the name of his street. So, he kept dreaming of the future and having different experiences, then he finally woke up.
I like this book because the pictures and the colors and it made me laugh. This book is the best book I ever have read because the pictures looked so good that I knew the book had to be interesting. I like this story because it is funny. My favorite character is the boy because his dreams are interesting. I had an interesting dream of flying once. I feel good about reading this book because when I started to get in to the book it shock me because it kept getting interesting.
I think you should get the book. I recommend this book to fourth graders and above. I liked the the story but the pictures were the best part. They helped me follow the story and picture the story.