Wet Dog
Written by Elise Broach
Illustrated by David Caltrow
Reviewed by Kady S. (age 9)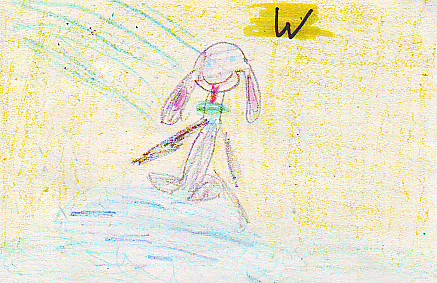 The book Wet Dog is about how this dog is hot. It needs water really bad, so it goes to this guys house and the guy gets mad. So the dog goes somewhere else. Then boom the pictures where like wow. The pictures are amazing. It was like wow. I wanted to read more and more. The pictures are giving me information.
I think the book is funny. The reason I think it is funny is because the dog gets into a lot of trouble. My favorite part is when the dog gets in the mud. I think the pictures are good because the pictures are describing the book. My favorite character is the dog. I can picture my dog doing that because my dog gets into a lot of trouble too.
I think you should read it because the pictures are good. The people who would like it most are young readers. I think they would like it, because the dog does a lot of funny things. It will make you laugh. You should always keep you dog on a leash.