Syvester and the Magic Pebble
Written by Allen James
Illustrated by Gary Thomas
Reviewed by Roy R. (age 8)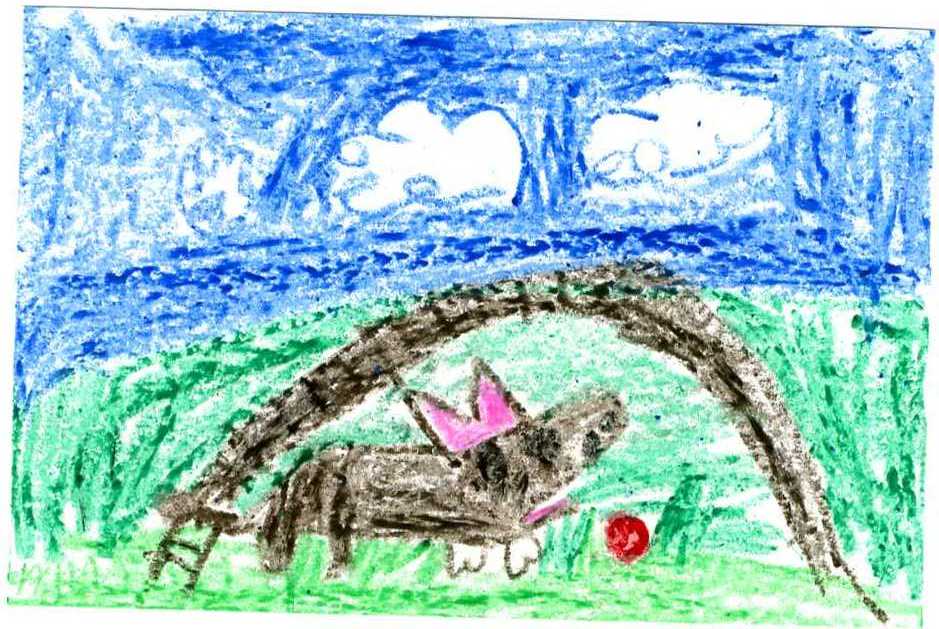 Sylvester is a donkey who likes to collect pebbles in all shapes, sizes, and colors. One day he found a bright red pebble. It was raining that day and he said, "How I wish it would stop raining!" Then the rain stopped. He said, "If this is the magic of the stone, let me test it out." He said, "I wish it would rain again." And it did! All of a sudden, he started running home to tell his mother and father. He heard a big lion behind him. He turned around and said, "I wish I were a rock!" He turned into a rock. The lion left because he didn't know where Sylvester was. Sylvester thought to himself, "Oh no! Now I don't have hands to pick up the stone! How I wish I wasn't a rock anymore". But nothing happened. He thought to himself, "The only way I could turn back into a donkey is if someone picked up the stone and wished the rock was a donkey." Of course someone would pick up the stone because its shiny. But who in the world would want to turn a rock into a donkey? The night got dark and his mother and father were crying as if the rain would never stop. Sylvester's father would do anything to calm his wife. They made a picnic and sat on Sylvester who was a rock. The father saw the stone. His mother had a strange feeling and said, "I have a strange feeling. Our son Sylvester is still alive and not very far away!" And Sylvester thought, "I am! I am!" If he only knew that the magic stone was on his back. He thought to himself, "How I wish I was a donkey again!" BOOOOOOSH!!! He was a donkey again except he had a half eaten sandwich and juice on his back. He hugged his mother and father and told them that he loved them. And he began to cry. The End.
I think this book is cool because you can read it at all ages and you will still love it! I like it because I am only eight and I still love it. Even though this is my only time reading it, it is still funny . I don't like the illustrations because it is made by paint and there should be more color all over the page.
I recommend this to everybody in the world beacause all ages can read it and it's still funny.