How the Grinch Stole Christmas
Written by Dr. Suess
Reviewed by Austin D. (age 10)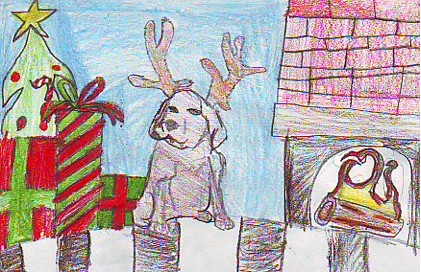 This story is about a grinch who hates everything about Christmas. The thing that he hates most is all the noise, especially when they are singing. The Grinch steals every present in Who-Ville. Then he takes the presents to the highest mountain and thinks he stole Christmas, but in the morning the Whos come out singing. The grinch learns that Christmas doesn't come from a store and decides to give everybody the presents back. He even cuts the roast beef!
I like this book because it is a Christmas story. This book could teach you a good lesson. My favorite part is when the Grinch ties a stick to his dog's head to look like a reindeer. The character I like the most is Max, the dog, because he would go along with anything that was happening. I like the illustrations because the people look really fuzzy.
I recommend this book to people who like Christmas stories. I also recommend this book to people who read to learn. I think the characters should interest you because they look really fuzzy. If you read this book, you will want to read it over and over again.