Shiloh Season
Written by Phyllis Reynolds Naylor
Illustrated by Phyllis Reynolds Naylor
Reviewed by Brittany M. (age 9)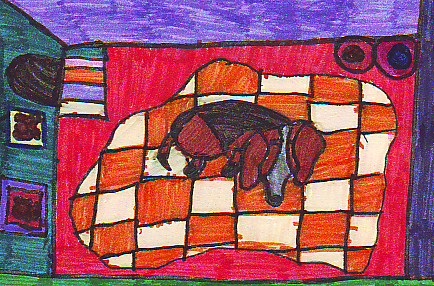 This amazing heart touching book is about a little boy who has just got a dog from a mean man named Judd. The little boy who?s name is Marty Preston thinks Judd will kill his dog, Shiloh, because he?s so drunk he doesn?t even know he ran over his own mail box. Marty is worried that his dog will get bitten but his sister gets bitten by a dog that might have rabies. The dogs were found a few blocks away and Judd?s best hunting dog (the dog who bit Marty?s sister) was taken to the vet. They had to stay at the vet?s for 2 weeks to see if they actually had rabies. Judd was very angry and wanted Shiloh back until his dog comes home. One night while Judd was driving drunk he drove right down a big hill. Marty and his dad find him and call the ambulance for help. If you think this beginning is cool wait till you read the rest.
I thought this book was rather interesting, exciting and dangerous. It was a very nice book. You should read it if you are a real big animal lover like me. Also if you want to know the truth my life is sometimes like the story. I fight for stuff I want and sometimes I get it. Then they want it back and I don?t give it up. I think if you read this you?ll find out it?s kind of like you.
I recommend this book to animal lovers of all ages around the world. If you have something you want to fight for but you are afraid to fight for it. I think you should fight for it no matter what.