Max Cleans Up
Written by Rosemary Wells
Reviewed by Sara H. (age 7)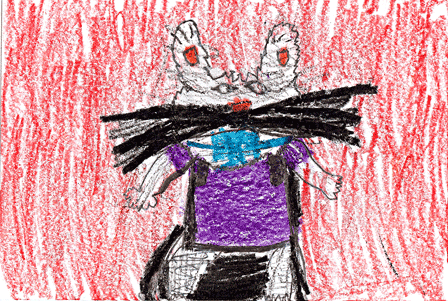 How big is Max's pocket? Well, Max parked his popsicle where no one would find it. He pushed the button on his up-and-over-dump-truck and put it in there. And he took his brand new shoes and stuffed them in his big pocket! He also stuffed in the rest of the miracle bubbles and all his toys too! His sister, Ruby, asked him what was in his pocket. "Everything" said Max.
I like this book! I like it because Max has a lot of things in his big pocket. The author put in a lot of details to make real rocks in the pictures. In "Max Cleans Up" the author made Max look just the way he would look when he said "everything!" I think it was cool when he put all those things in his pocket. The story reminds me of the movie that I have. And it makes me want to watch the new movie that is coming out too.
I think little kids would like this book. I really think my little brother would like it too because he likes to watch it on T.V. a lot.