The Stray Dog
Written by Mark Simont
Illustrated by Mark Simont
Reviewed by Mark O. (age 7)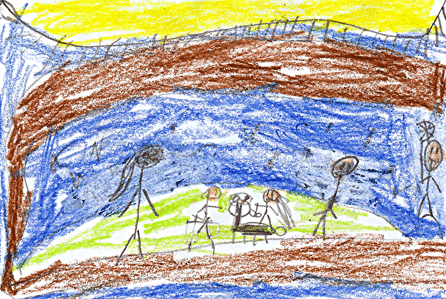 In the story a family goes on a picnic and they find a dog. They play with the dog and name him Willy. They left Willy at the park and they said goodbye. They were bored without Willy. So they went back to the park. "Willy!" they screamed. Willy ran by but a dog napper was after him. The dog napper caught Willy. The kids proved that the dog was theirs and the dog napper gave Willy back. Then they had fun again.
I like the book because I like dogs. I think it is a little interesting because it has a dog in it and I like dogs just like the kids in the story. Willy is my favorite character because he's a dog, and I really like dogs. It is fun to read too.
I think second graders would like this book, and parents might like it for their kids. Parents might like to read it to their kids. Probably because it has funny parts.