Henry and Mudge and the Tumbling Trip
Written by Cynthia Rylant
Illustrated by Carolyn Bracken
Reviewed by Rory B (age 9)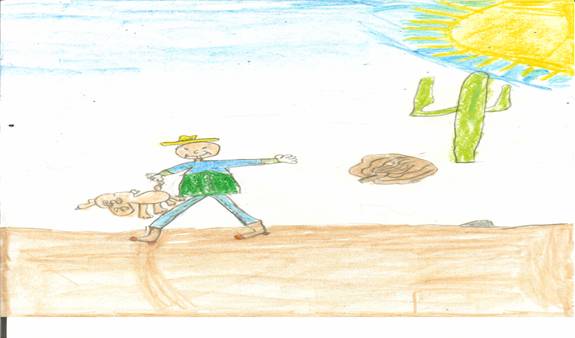 Henry and Mudge and the Tumbling Trip is about a boy named Henry and his dog Mudge. On Summer they went on a trip to the Wild West. Henry and Mudge chased tumble weeds all around. By night time they had stacked over twenty five tumble weeds together. Read this story to find out what else happens to Henry and Mudge.
I enjoyed this book because it reminded me of trips I take with my family. Mudge is my favorite character in the story because he is a goofy dog who loves Henry. The best part of the story is when Mudge knocks over the parking sign with his tail.
You will enjoy this story too if you like dogs or taking trips. If you like books with adventure you will like this book. If yo like to laugh you will like this book. It is fun and easy to read I hope you enjoy it the way I did.