The Very Clumsy Click Beetle
Written by Eric Carle
Illustrated by Carle, Eric
Reviewed by Samuel W. (age 5)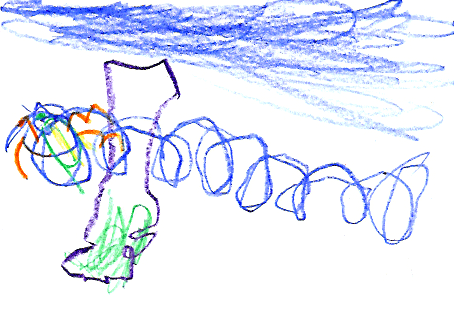 The book was about a young click beetle. He can not stand up and the old click beetle said, "I'll teach you how to flip over tomorrow, goodnight." The old click beetle taught him how to "CLICK!" He said click, click, click. Then he saw a snail and a big man. The man wanted to step on him and the click beetle said he was big and scary. He could not move, but then the man skipped him.
I liked the book because he flipped over and made a sound. The book made the sound "click." It reminds me of when my mom taught me how to ride a bike. She told me to roll my feet over or the wheels won't move. I practiced like ten times until I learned. I was happy. My bicycle is big and red and has a picture of fire.
My favorite part in the book was when the beetle went to sleep. I would like other children to read the book because the beetle makes a sound in the book and it will make you laugh.