The Very Clumsy Click Beetle
Written by Eric Carle
Illustrated by Carle, Eric
Reviewed by Ryan V. (age 5)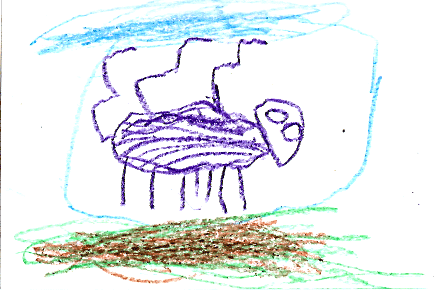 This book is about a beetle who couldn't turn around, but he kept trying. And then he got better, until he landed on his feet. Sometimes when animals were coming he would try to flip.
I thought the animals were going to step on him. It reminded me of when there were a lot of bugs by my house and I was stepping on them and they wre all dying.
This book made me happy. I liked the part where it did a sound when the click beetle did it! My friends should read it because the beetle keeps trying.