No, David!
Written by David Shannon
Illustrated by David Shannon
Reviewed by Mathew W. (age 5)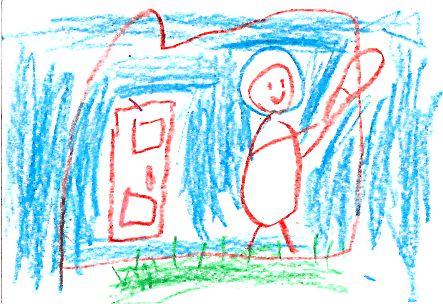 The book was about David getting into trouble. First he was trying to get the cookies. Then David was making a mess in his room and in the bathtub and went out with no clothes.
I like this book because it was funny. My favorite part was when David was playing baseball in the house and when he put a whole bunch of food in his mouth. I liked the pictures because I can draw like that and they are beautiful. I'm not like David because I don't get cookies and I clean my room.
I would want other children to read this book because it's funny like when he went out with no clothes.