Officer Buckle And Gloria
Written by Peggy Rathman
Illustrated by Peggy Rathman
Reviewed by Travis O. (age 7)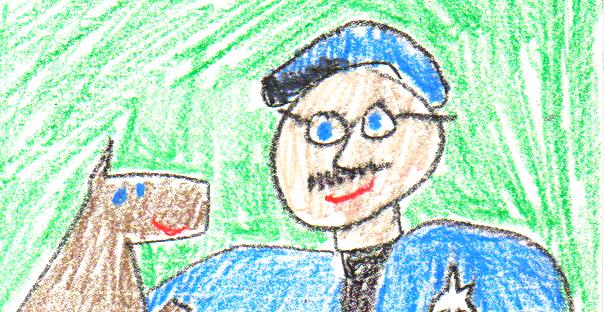 There was a policeman named Officer Buckle. He was talking to the kids alone but they didn't really listen. Then he got a dog named Gloria. All the kids liked the dog because she was funny. The dog started to talk to the kids alone but she missed the man. They were friends. I learned that you should stick with your buddy.
I liked this book a lot. The dog was very funny, especially when there was the picture of an accident with a chair. I liked it when Gloria was dancing. It made me think of when the officer brought the police dog to our school and he did tricks for us in the cafeteria. It was a different kind of dog.
I would recommend this book to other kids who like dogs. Maybe kids would like it if they wanted to be a police officer when they grow up.