The Great Fuzz Frenzy
Written by Susan Stevens-Crummel
Illustrated by Janet Stevens
Reviewed by T.J. O. (age 5)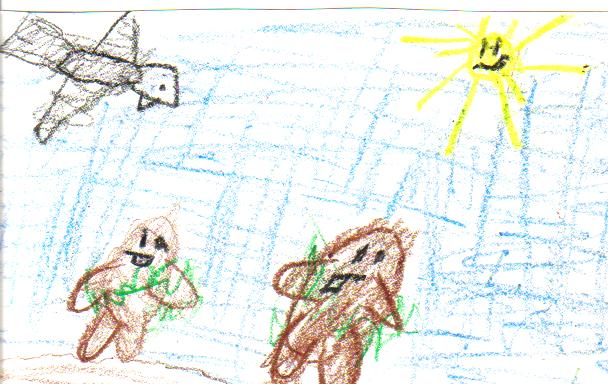 This book was about a tennis ball falling down a hole in the ground. The dogs who lived in the shade took all the fuzz off and played with it. They started fighting over it. Then the big dog took all the fuzz to the top and an eagle swooped down and caught him. The other dogs caught him when he fell. They learned not to fight.
I liked it when they all played with the fuzz. It was funny when they were all green and fuzzy. I liked the dog named Pip Squeek because he wanted to stop all the fighting.
I thought the book was cool for all kids. It made me feel good at the end when all the dogs hugged. It helps us to remember not to fight with each other.