If You Take a Mouse to the Movies
Written by Laura Numeroff
Illustrated by Felicia Bond
Reviewed by Renee O. (age 7)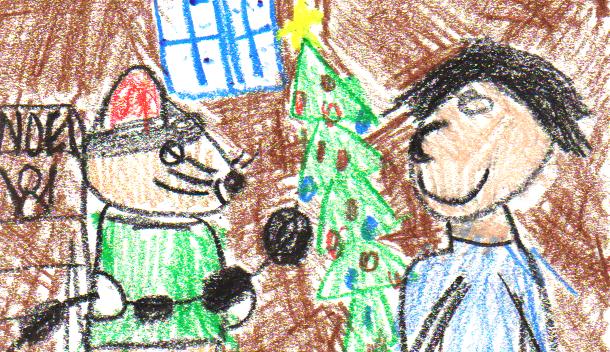 This book is about a little mouse that goes to the movies. After he goes, he gets popcorn. The popcorn reminds him of a Christmas tree. Then everything reminds him of something else until finally he ends up wanting to go to the movies again.
I really liked this book because the illustrations were very nice and colorful. I also liked it because it was kind of a Christmas book and I love Christmas. I really like animals and it reminded me of a pet mouse that I had a long time ago. It made me happy that the boy was trying hard to make the mouse happy.
I would recommend this book to kids who like animals. I think kids would like it if they ever had a pet mouse or think that they might like to get one. Real mice don't act like the one in the book, though.