There's A Nightmare In My Closet
Written by Mercer Mayer
Illustrated by Mercer Mayer
Reviewed by Timmy O. (age 6)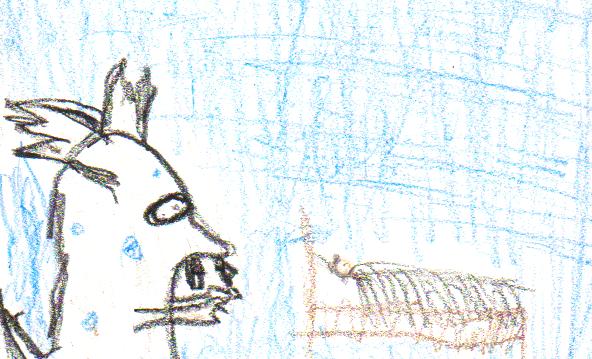 This book is about a kid who had a nightmare in his closet. The kid shot the nightmare with a toy gun and the monster was really a scardy cat. They were friends. I learned that all things that you think are scary sometimes really aren't.
I liked this book because the pictures were really funny. My favorite part was when the boy shot the monster with the toy gun and he started crying. It made me think of when I was little and I used to think there were monsters in my bedroom at night.
I would recommend this book to other Kindergartners who are scared in bed. It made me happy at the end when the monster and the kid were both happy and sleeping in the kid's bed.