The Story of Shoes
Written by Lucy Straus
Illustrated by Mas Miyamoto
Reviewed by Pablo L. (age 10)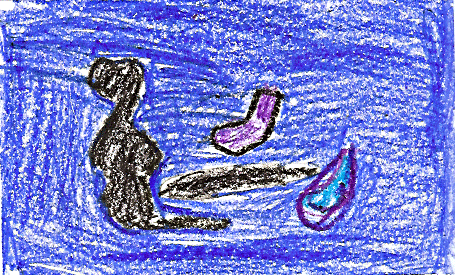 This book was about shoes. A long, long time ago the Indians used hide and vines to make shoes. In Egypt, they used sandals for thousands of years. In Scotland you need shoes that are closed to keep your feet warm. One shoemaker cuts out shapes another one puts the shape on the shoe. Then machines made it easier.
I like the story of shoes because it told me how shoes were made back in the days. My favorite characters are the shoemakers because they made shoes. It told me that the Indians wore sandals for more than 4,000 years. I like the illustration because they used bright colors.
I would want my uncle to read this book because he likes all kinds of shoes. All people should read this book if they like fancy shoes.