Dolphins
Written by Sharon Bokoske Margaret Davidson
Illustrated by Courtney
Reviewed by Mayra V. (age 9)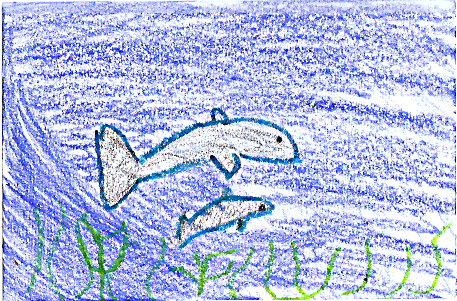 This book is about a dolphin that saves a women. The dolphins learn many tricks. They learn how to shake hands, hit the ball, and raise-up the flag. They also learn how to push a man up in the water which was very exciting.
This book was really cute. The part that was cute was when the dolphin helps the sea turtle go home. My favorite part was when the dolphins help the fisherman get the fish.I like the pictures because they're pretty, and I like when they show the ocean, and when the dolphin was carrying the turtle.
I will recommend this book because it surprised me when the two dolphis pushed the man up. I think that girls and boys should read this book and look at the pictures because they are really cute to see. This book was cool!