The Fossil Girl
Written by Catherine Brighton
Reviewed by Amela N. (age 9)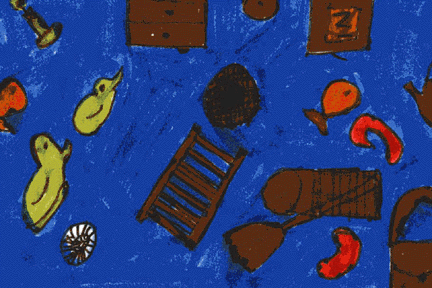 This is a true story about Mary Anning and how she discovered the ichthyosaur when she was only 11 years old! One day, Mary went out on the beach to look for fossils for her family's store. One night there was a big storm and it destroyed the store. The next day, Mary and her brother Joe went to look for more fossils for the store. She found a big fossil in the wall of a rock by the ocean. She found many pieces of it. She looked in a book to try to find out what kind of animal it was, but couldn't figure it out. She had a man build a tower for her so she could work on the fossil. She put it all together and someone told her it was an ancient animal who used to live in the sea...an ichthyosaur! The next day a man bought the fossil and took it to London.
I like this book because it is interesting and it has details. It is a good book and you should read it. My favorite part is when Mary finds the ancient fossil and builds it. Then people pay money to see it.
If you like to read about girls and about treasure hunts, you will like this book. You can learn about dinosaur fossils. You can also read about how Mary's discovery helped her choose to become a scientist.