The Chick and the Duckling
Written by Mirra Ginsburg
Illustrated by Jose Aruego and Ariane Dewey
Reviewed by James B (age 7)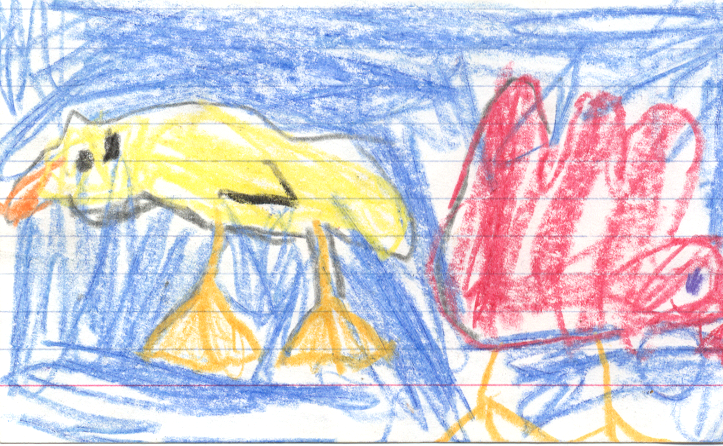 This book is about a chick and a duckling that hatch at the same time. The chick tries to copy the duckling. Everything that the duckling does the chick tries to do too. At the end the duckling went for a swim. The chick tried to swim but he started to drown. The duckling saved the chick! Then they were happy!
I like this book because the chick tries to copy the duckling. I also like that they try to do everything together. My favorite part is when the chick tries to swim but then he learns he can't swim. It is funny that a chick thinks he can swim like a duck. My favorite character is the duckling. The duck seems nice when he tries to help the chick. They are good friends.
I recommend this book anyone who like ducks. If you like to read about good friends or about something funny then you might enjoy this book. The chick and the duckling are silly but show how friends help each other.