Shakespeare's Secret
Written by Elise Broach
Reviewed by Luke S. (age 10)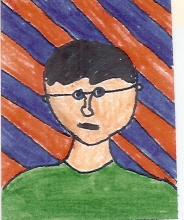 Shakespeare?s Secret by Elise Broach is the story of a girl named Hero and the Murphy Diamond. The Murphys lived in the house that Hero has moved into. When Mr. Murphy?s wife was going to die, he hid the Murphy Diamond, which was passed down from his wife?s ancestors. The diamond was supposedly on a necklace that might have belonged to Anne Boleyn, mother of Queen Elizabeth I. Hero isn?t too popular, but read on as Hero makes two new friends, Danny and Mrs. Roth, who help her search for the Murphy Diamond.
I loved this book because I like realistic fiction and historical fiction. I also loved the cliffhangers at the end of the chapters! I didn?t really like Danny because he was too adventurous. He was also always getting in trouble. I think the author?s writing style was perfect! It made me feel like I was really there!
I recommend this book to 4th ? 7th graders, boys or girls. I think this was an interesting mystery book.