Tony Hawk and Andy MacDonald Ride to the Top
Written by Alice Dieterich
Reviewed by Brandon M. (age 11)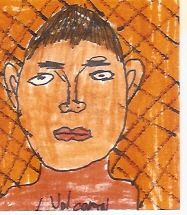 Tony Hawk and Andy MacDonald Ride to the Top, by Alice Dieterich, is a great book. I like this book because I like to skateboard , and I want to be like Tony Hawk some day.
This book is about Tony Hawk?s childhood and Andy MacDonald teaming up with Tony Hawk for the vert doubles. Tony Hawk became a professional skateboarder when his brother gave him his first skateboard. He would skate everyday that he could. Most of the kids in the contests would make fun of him because he was so skinny. He needed to wear elbow pads on his knees because the regular pads were too big. When he became good, kids would start imitating the tricks that he had made up. People gave him the nickname ?Birdman.? When he became pro, he joined the X Games to win his third gold medal in the vert doubles. He was teaming up with Andy MacDonald again. Will they win?
I liked the book because I like to skateboard, and this book is all about skateboarding. A lot of exciting tricks were explained. Tony Hawk explained how to do five o's. You also learned how to do fifty fifties. Andy MacDonald described 360's. He also explained 720's. Hours of practice is required for excellence.
I would recommend this book to anybody who is a fan of Tony Hawk or Andy MacDonald, or if you just like to skateboard.