Fourth Grade Rats
Written by Jerry Spinelli
Reviewed by Nick G. (age 11)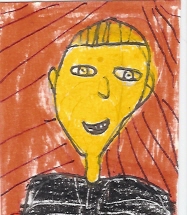 Fourth Grade Rats, by Jerry Spinelli, is a book about a fourth grader?s idea of becoming a man. There is a group of fourth graders who call themselves ?rats.? They think being a rat is the first step to becoming a man. I thought the book was interesting because a kid named Joey was trying to change a boy into a bully but was failing.
In this book Joey Peterson tried to make Suds, one of the main characters, tough because fourth grade rats are supposed to be tough, but Suds still acted like a 3rd grade angel. I liked how Suds couldn?t be mean because he liked to be nice. Joey tried to force him to be mean, but in the end Joey turned out nicer.
I think this book teaches a lesson about how you should treat others and how you can't be someone you're not. I thought the book was great because Joey tried to act tough, then got in big trouble. Joey had to apologize to Suds. In the end Suds realized he couldn't be what he wasn't. It was too hard for him to keep his room and himself messy.
I recommend this book to people who like Jerry Spinelli?s books. I liked this book and I hope you do.