Trixie Belden: The Secret of the Mansion
Written by Julie Campbell
Illustrated by Mary Stevens
Reviewed by Miranda B. (age 11)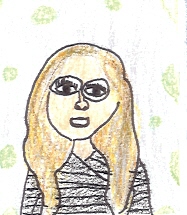 Trixie Beldenand the Secret of the Mansion, by Julie Campbell, is an exciting story that makes you feel like you are with Trixie, Honey, and Jim as they try to solve the secret of the mansion.
Trixie Belden assumes her summer is going to stink. Her two older brothers are away at camp, there?s a copperhead snake on the loose, a millionaire?s daughter moves in next door, and there?s a runaway boy down the block. Maybe Trixie?s summer won?t stink at all.
I loved this book because it was very suspenseful when the mansion was on fire. You start to think that Trixie, Honey, and Jim would be killed. It was also suspenseful because when Trixie's little brother was bitten by a poisonous snake you weren't sure about his fate. Also, you don't know who found Trixie and Honey in the very end of the book. If you like old mysteries then you should read this book.
I would definitely recommend this book to anyone who likes to read mysteries. I would also recommend this book to anyone who would really like to get into good books.