True Stories of D-Day
Written by Ian McNee
Reviewed by Austin F. (age 11)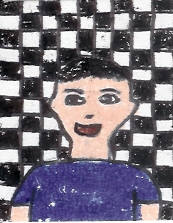 True Stories of D-Day by Ian McNee is a book about World War II and the routes the Allied forces took in Europe. In this book you will find different stories in each chapter. There are even some pictures of strategic routes the allies made for advancing on Omaha Beach.
As I read the book, I imagined myself in World War II. My favorite chapter is the one in which the author shows the different tanks that were used. I think this book is a very good book because it has history in it, and that?s one of my favorite subjects.
I recommend this book because it?s one of the best books I?ve ever read. Anyone from 5th to 8th, who likes history, World War II, and military strategies would enjoy this book! It?s a favorite of mine, and it may become yours, too!