A Dog's Life
Written by Ann M. Martin
Reviewed by Savanna E. (age 10)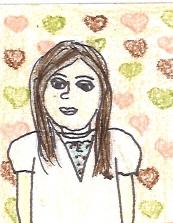 A Dog?s Life by Ann Martin is about a stray dog named Squirrel. Squirrel had lived with her mother and her brother, Bone, while they were puppies until their mother abandoned them. Squirrel and Bone had to learn to survive without their mother. Squirrel went through many hardships, like never seeing Bone again. But the story isn?t all sad- Squirrel also goes through a bunch of good times, too!
I thought most of the book was sad, but I liked it. This book made me understand my dog a little better. Seeing the way dogs might think and act if something happened made me feel that way. My favorite part of A Dog?s Life was the ending! It was happy and the nicest part of the story. You?ll just have to read this book to find out why it made me feel so good!
I recommend this book to anyone that has a dog or likes dogs because it will make you treat your dog much nicer. I also recommend this book to any 4th or 5th grade student who likes a ?fast read? because the vocabulary isn?t that hard.