Brian's Winter
Written by Gary Paulsen
Reviewed by Matthew C. (age 11)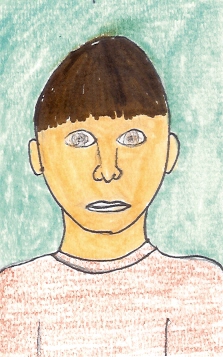 Brian?s Winter by Gary Paulsen is a sequel to Paulsen?s book, Hatchet. It?s an exciting book, and you never know if Brian will have a ? rise or fall? moment. This book tells about 13-year-old Brian Robeson, who had survived a plane crash over the summer while visiting his dad in Northern Canada after his parent?s divorce. Now, Brian must survive again in the wilderness until he is rescued. In the original book, Hatchet, Brian is rescued after finding a survival pack that floated up to the surface from the submerged plane. The pack had a whole bunch of supplies like guns, food, drinks, sleeping bags, and other stuff. But in this sequel, Brian is not rescued as quickly and uses up all of the survival pack. This time Brian has to survive his worst enemy?winter!
I really like this book because it is exciting and makes you think about what you might do if you were lost in the wilderness. My favorite part of this book is when Brian hunts a doe, but he apologizes to the doe for killing her so he could survive. This book is much like Paulsen?s other books because he likes to write about the wilderness. Paulsen?s books, like Woodsong, Dogsong, and The River, are very similar.
I recommend this book to older children, preferably fifth or sixth graders, who have read the original book, Hatchet, and would like to continue reading books by Gary Paulsen. Although his writing style can be a bit confusing at times, I strongly recommend you read this book, and if you enjoy it, then read The River.