Joey Pigza Swallowed the Key
Written by Jack Gantos
Reviewed by Dean B. (age 10)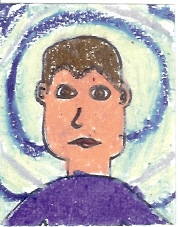 Joey Pigza Swallowed the Key by Jack Gantos is about a boy who can?t sit still and pay attention; he was born ?wired?. He has to take medication, but it always wears off after lunch. Joey gets sent to the special-ed center downtown. Will he ever get better?
My favorite part of the book is at the end, when Joey gets a ?special gift?. This book made me wonder how other kids like Joey function every day. I disliked Joey?s grandma because she was always mean to him. She once took all of the food out of the refrigerator and tried to stuff Joey in the refrigerator instead! At the end, Joey changed because he seemed normal as he learned to deal with his problem!
I recommend this book to people who like humorous, fictional, fast- paced, easy-to-read books. Joey Pigza might not be able to sit still and pay attention, but I bet you won?t be able to put down this book and stop reading.