The Mysterious Matter of I.M. Fine
Written by Stanley Diane
Reviewed by Gaetano C. (age 10)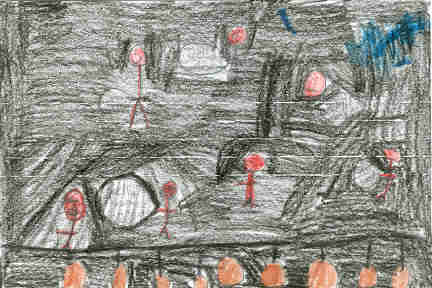 If you like jelly worms, ghosts and snakes, this is the book for you. Franny, a detective, is trying to figure out who the writer I.M. Fine is. His/her books are making the people who read them see ghosts, get headaches, and more. Franny and Beamer are trying to found out whom I.M. Fine is and why she?s writing books that make her readers suffer. Will they get caught invading I.M. Fine?s house? Read this book to find out.
I think that Diane Stanley put a lot of wonders in the book like, ?why are all the kids getting headaches and hissing like snakes?? I also like that the author put suspense in this book. For example, when they were in I.M. Fine?s house and they were waiting in the closet, the dog found them. Surprisingly, Beamer was able to calm the dog down. I think that Franny would be a good friend because she is determined to do what she wants. I like it because if she says that she?ll stop I.M. Fine, she?ll do it.
I would recommend this book to boys and girls who are 3rd to 6th grade because it would be too hard for second graders. If you like mysteries, then this wild book is for you. If you want to read more, go to your local library and take out The Mysterious Matter of I.M. Fine.