Sammy Keyes and the Hotel Thief
Written by Wendelin Van Draanen
Illustrated by Yaccarino, Dan
Reviewed by Brittany K. (age 10)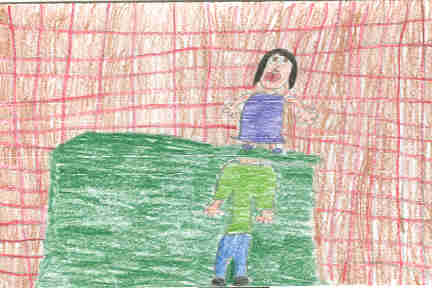 One night, Sammy Keyes is looking through her binoculars when she sees a man in a hotel room taking money from a lady's purse. She tells the police, but they don't fully believe her. Later in the story, she finds more clues, but when she goes to the police again, they still don't believe a word she says. When she actually finds the thief, will the police believe her? Read the book and find out!
I like the way Wendelin Van Draanen created suspense in this book. Sammy figures out who the hotel thief is, but we don't find out until the end of the book. The thief wears different disguises so you don't know who it is. You would never guess, because the person acts so innocent, minding his/her own business. Sammy reminds me of my sister because they both get into trouble. After she investigates at the crime scene, her grandma yells at her for going into the Heavenly Hotel. There are two notes and somehow the police think Sammy wrote them, so they don't believe anything Sammy says. I can relate to Sammy because we are both curious. She wandered into the hotel because there was something going on and I would have gone in too.
I recommend this book if you like suspense and description. This book is for kids of all ages. This mystery makes you think really hard. You will never want to put it down. Pick up this book and you'll never stop reading.