Hanna's Secret
Written by Carolyn Keene
Reviewed by Julianne M. (age 9)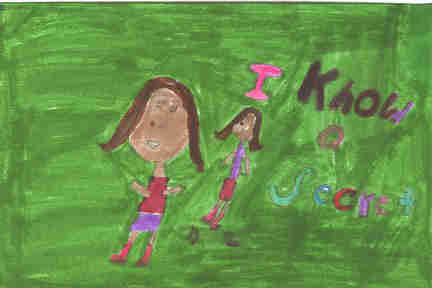 Have you ever had a big secret? Hanna is a housekeeper for Nancy Drew and Mr. Drew. Nancy Drew has been taken care of by Hanna since she was 4 years old and she is not about to let Hanna quit, or will she?
This is a great book because it is suspenseful. I felt good for Nancy because at the end something good happens that makes Nancy happy. This book reminded me about good times, especially the ending, but I will not tell you it even though I want to. I had strong feelings about this book because it made me happy and sad.
I recommend Hanna's Secret because the reader can really relate to the book. This book is good for girls in grades 3 and 4 who like sad mysteries. Now get off the computer and read the book.