The Ghost of Fossil Glen
Written by Cynthia DeFelice
Reviewed by Phoenix K. (age 10)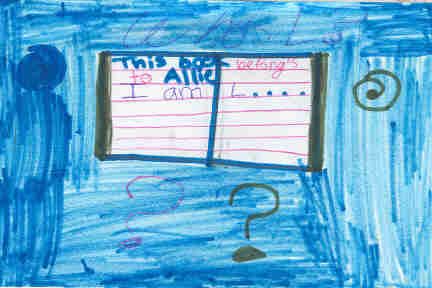 The Ghost of Fossil Glen is about a girl named Allie who finds a journal in the mail. She starts writing in the journal, but one day she finds the words "I am L" on a page and she didn't write it! What does "L" want and why? These are the questions that lie inside the story. More clues lead Allie to wonder who this person is and if she needs help.
I like this book because it is unpredictable. For example, Allie makes weird decisions and you never know what she'll do next. Also, I like this book because Dub, Allie's friend, sticks by her, no matter what happens. Finally, the author, Cynthia DeFelice helps paint a picture in your head with her good descriptions. Can you picture this? "She reached up to touch her cheek and her finger came away bloody."
I think this book is for boys and girls but they should be 11 years old and older because the book can get really scary with murders and dead bodies.