JoJo and Winnie Again
Written by Judy Blume
Illustrated by Meredith Johnson
Reviewed by Reem N. (age 9) & Joanie W. (age 9)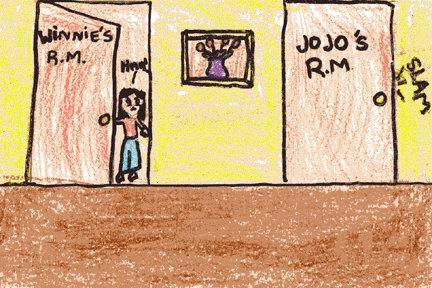 Have you ever been in a fight with your sister? Well, the sisters in this book fight about everything. JoJo does not like Winnie because Winnie always bothers her. For example, on Christmas they both got a doll. JoJo got a China doll and Winnie got a French doll. When Winnie saw the China doll, she wanted it. So as usual, they got into a fight. They ran upstairs and slammed the door. There were more funny parts in this book so you should read it!
I thought that this book was funny because the two sisters fight all the time. For example, they fought over the China doll because it was pretty. JoJo changed her behavior at the end because it was Christmas and their mom and dad got them both something. They were excited because they got a puppy! When I was reading this book, I thought about my sister because we always fight. I wonder if we will be able to play together again like JoJo and Winnie. I also have a sister named Winnie!
I recommend this book if you like family stories.