A-Z Mysteries: The Yellow Yacht
Written by Ron Roy
Illustrated by John Steven Gurney
Reviewed by Megan A. (age 9)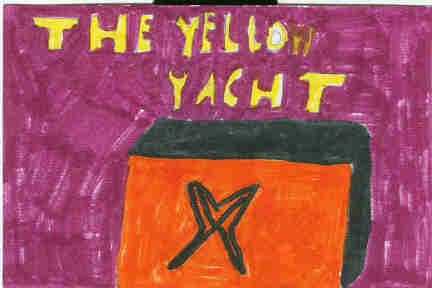 In this mystery Dink, Josh and Ruth Rose visit their friend Sammi on the island of Costra for his birthday. Suspicious things begin to happen while they are there. Then Sammi's father, King Farhad, finds that his gold is missing. Good thing for him Sammi's friends are detectives. Dink, Josh and Ruth Rise begin searching for clues. They find an underground tunnel and lots of suspicious characters. The trail leads them to a yellow yacht.
I like this book because mystery is my favorite genre. I think Josh is an interesting character. He is the one who finds most of the clues. This book is part of a series called The A-Z Mysteries. The stories are creatively written and fun to read.
I would recommend The Yellow Yacht to second through fourth graders who enjoy reading mysteries. It is interesting for both boys and girls. This is the kind of book that keeps you guessing until the last page.