Jig Saw Jones - The Best Pet Ever
Written by James Preller
Illustrated by John Speirs
Reviewed by Andrew S. (age 9)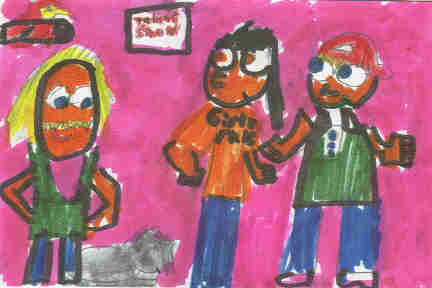 Do you like solving mysteries? If you do, read The Best Pet Ever. Jigsaw Jones and his friend are trained detectives. For a dollar a day they keep problems away. In this book, the pet show prize is missing. Jigsaw and Mila try to solve the mystery. They talk to lots of suspects before they crack the case.
This book is very good. Jigsaw and Mila are kids so it is very interesting for kids. They act like kids I know. They have sleepovers and play with their friends just like regular kids. My favorite part is the ending because now I know the whole book. This book made me guess on every single page.
I recommend this book to students in grades two to four who love mysteries. Boys will really love it because it is a lot like Sherlock Holmes.