The Bad Beginning
Written by Lemony Snicket
Illustrated by Brett Helquist
Reviewed by Alex P. (age 10)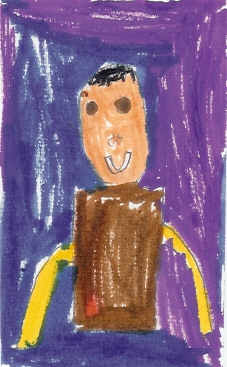 The book is called the The Bad Beginning by Lemony Snicket. It is about three kids whose parents died. They get sent to live with Count Olaf. He is an evil person who tries to get their fortune. I liked the book because it was suspenseful.
The main characters in the story are three kids named Klaus, Violet, and Sunny. Violet is an inventor. Klaus reads a lot. Sunny bites most of the time, and Count Olaf is just plain evil. It sounds silly, but their special talents really help them outsmart Count Olaf. The kids were at the beach when they found out their parents died in a fire. After that, they got sent to Count Olaf. He made them do horrible chores and treated them badly. The author really makes you hate him! For example, he hung Sunny in a cage and the only way to get her down was for Violet to marry Count Olaf.
The book is very good because it was very suspenseful and exciting. It was suspenseful because Count Olaf did many mean things and you didn?t know what he was going to do next. It was exciting because the three kids did lots of traveling to interesting places.
I highly recommend it. There was only one part I didn?t like. The author defined everything. I liked the ending too. You?ll have to read it for yourself to find out what happens. This is a good book for all ages. You can find the series at Barnes and Noble book stores or your public library.