Miss Daisy Is Crazy
Written by Dan Gutman
Illustrated by Jim Paillot
Reviewed by Brian F. (age 8)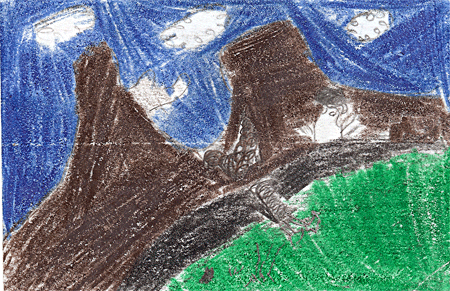 One of the weirdest books in the world is Miss Daisy Is Crazy! by Dan Gutman. It all started one day when A.J. went to school. It was the first day of school, and he was going to second grade. His teacher's name was Miss Daisy. There was something weird about her. He couldn't figure it out first .She didn't like school. She couldn't read, write, add, subtract, or divide! She explained" All I want to do is eat bonbons!" The students had to teach themselves and her. So they thought why would she be hired as a teacher? So that is exactly what they did. The next day when they went to lunch, they thought Miss Daisy was a spy! They thought that because spies don't know anything. Everyday Miss Daisy got smarter and smarter! Will Miss Daisy ever be smart? Is she really a spy? They didn't like school, so at lunch someone said," Let's turn the school into an arcade!" Read to find out!
The book Miss Daisy Is Crazy! Is REALLY crazy! This book is really funny, because in one part a principal was wearing a gorilla suit. Another funny part was when the teacher didn't know anything. How could she teach? It also had fascinating pictures such as when a teacher had numbers on top of her head that showed addition and subtraction on page 9. These fascinating pictures make you turn to the next page. Did you know the book was weird too? I was surprised when a teacher wanted to eat bonbons all day! I was surprised when a teacher didn't know anything. I thought that it was weird because teachers are supposed to know a lot. How strange? In conclusion, Miss Daisy Is Crazy is really funny, has fascinating pictures, and has amazingly weird events!
I recommend this book to people who like suprising events. It was suprising when the principal let the kids turn the school into an arcade. The book was surprisingly a wonderful story. I hope you read this book, and don't forget this is just one story out of a series of books.