Prince Caspian
Written by C.S. Lewis
Illustrated by Pauline Baynes
Reviewed by Jimmy X. (age 9)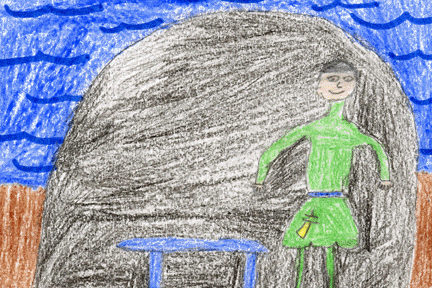 Have you ever been sucked into another world? In the book, Prince Caspian, four kids are sucked into a magical world called Narnia. In the magical world they try to go to Aslan's How. Aslan's How is a magic cave with a magic stone table in the middle. On the journey there, they meet Aslan and he tells them where the How is. Finally they get there. There the four kids and other magical animals and Prince Caspian fight evil King Miraz and his evil men. They are fighting King Miraz because he wants to take over Narnia and make it a human world. Will Prince Caspian, the four kids and the magical animals win or will King Miraz and his men win? Read the book Prince Caspian to find out.
My favorite part was when Edmund fights the Elf and flicks his sword away. This book is unique because it is magical and original. This book reminds me of my sister and I fighting with fake plastic swords.
If you like The Lion, Witch and the Wardrobe you would like Prince Caspian. This is book four in C.S. Lewis' Chronicles of Narnia.