Slippery Slope
Written by Lemony Snicket
Illustrated by Brett Helquist
Reviewed by Daniel L. (age 10)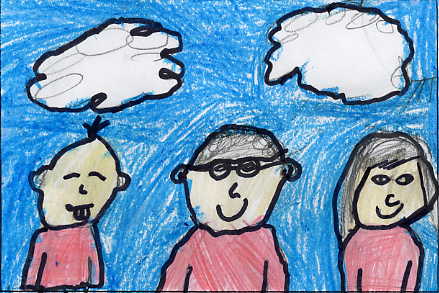 This story is about a young girl named Sunny. An evil man named Count Olaf has captured her. Olaf and his gang make her a slave, meanwhile her siblings are hiking up the mountain to save her. The siblings' names are Violet and Klaus. They are orphans because their parents died in a fire that destroyed their mansion and their money has been taken away from them and that's why Count Olaf is trying to capture one of the orphans, for the money. Klaus and Violet have a long journey. Can they save Sunny? Find a parent that survived? Read the book to find out.
I really liked this book because it leaves you hanging, and you can't wait to read the next page. The author explains the book well. He also explains the bigger words. Most of the time I would read this instead of playing! There are only a couple of pictures but they are good when you see them.
I think that third grade and up should read this book. It's fun because the author explains the story well. If you like mysteries then you should read this book.