Rifles for Watie
Written by Harrold Keith
Reviewed by Liam M. (age 10)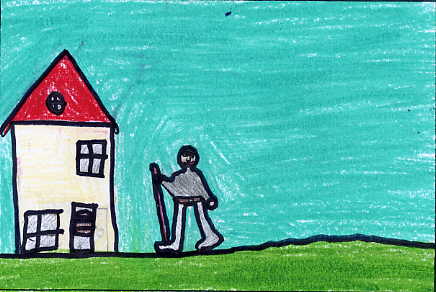 A Rifle for Waite is a good book written by Robert Herald Keith. This book has around four hundred pages but it is easier to read then it looks. The story is about a farm boy who wants to become a soldier. He wants to kill all of the bushwhackers because they bullied his sisters and stole their horses. Bushwhackers were outlaws that killed harmless people on their own land. They were very mean!
I think this is a great book! I liked this book because it's romantic and because it was about the Civil War. I love the Civil War. My favorite part was when Jeff was running from the rebels. It was very dramatic. My favorite character was Jeff because he did daring things. There aren't any illustrations in this book so no pictures. The thing that is unique about this book is that it's a classic. As I read this book, I felt good that I checked it out.
I recommend this book to people that like action and the Civil War. If you are 9 years or older you should read it. I loved it!