The Bad Beginning
Written by Lemony Snicket
Illustrated by Brett Helquist
Reviewed by Alex D. (age 9)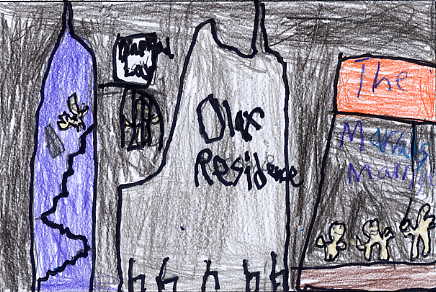 This book is unfortunate. Three children lose their parents in a fire. Their parents left behind an entire fortune for when they come of age. They are sent to live with their uncle Count Olaf. It turns out he isn't who he really is. Count Olaf attempts to steal their fortune. Read the book to find out if he gets even half or all of it.
The author seems to like unpleasant things. The children seem to be smart, intelligent, and resourceful children because they know things like how to sail a boat and who killed Julius Caeser. My favorite part was when they foiled their uncle's plan. This book reminded me of when a small fire started in our big house.
People would like this book because of the great storyline. I recommend this book to strong readers who know vocabulary because this book uses extreme vocabulary.