The Year My Parents Ruined My Life
Written by Martha Freeman
Illustrated by Eric Brace
Reviewed by Ryan L. (age 9)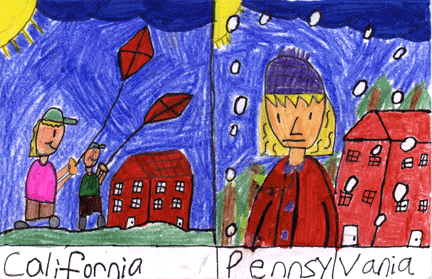 Crying, screaming, ?I?m not moving. I will never move to Pennsylvania?! This teenage girl named Kate Summers and her family move to Pennsylvania where it always snows. They just moved from Isla Nada California. Before Kate moves she tells her best friend Molly about the plan. When Kate gets enough money, she will get a plane ticket so she can fly back to California.
The story is mostly about Kate making friends and Kate losing friends. I think people who like books that start sad but end happy should read this book.
I recommend this book because I thought this book is a page turner. I could relate to Kate. I saw that Kate thought her life was ruined. I felt the same way she did because I moved too. I only moved to a different town and she moved to a different state hundreds of miles away. Even though where I used to live was only one mile away, I still had to make some new friends.